HURRICANE SD 2400 250HP
Featured
3637 Del Prado Blvd S, Cape Coral, FL 33904, USA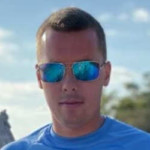 Type
250hp Outboard Motor / Deck Boat
Person capacity
12 Passengers
About this listing
The Hurricane SD 2400 offers a perfect mix between raw power and convenience. Thanks to the 250 hp engine, this vessel will get you to your destination in no time. The Hurricane SD 2400 is equipped with multiple seats and sunbeds, thus providing enough space for up to 12 people. Want to go fishing? Then, you will love the water-filled baitwells and livewells onboard the Hurricane.
Live availability and instant booking
Prices
Cleaning fee: $150 Per Stay
Minimum days of a booking: 1
Price Overview
1 day: $349 Single Fee
2 days: $549 Single Fee
3 days: $749 Single Fee
4 days: $949 Single Fee
5 days: $1,149 Single Fee
6 days: $1,349 Single Fee
7 days: $1,499 Single Fee
8 days: $1,699 Single Fee
9 days: $1,899 Single Fee
10 days: $2,099 Single Fee
11 days: $2,299 Single Fee
12 days: $2,499 Single Fee
13 days: $2,699 Single Fee
14 days: $2,849 Single Fee
Features
Amenities
Anchor
Bathroom
Bluetooth audio
Cooler / Ice chest
Deck shower
Depth finder
GPS
iPad GPS
Livewell / Baitwell
Stereo
Stereo AUX input
Swim ladder
Extras
Details
ID: 6037
Check-in After: 9:00 AM
Check-out Before: 5:30 PM
Type: 250hp Outboard Motor / Deck Boat
Size: 24 ft
Manufacturer: Hurricane
PS: 250
payment option: Credit Card
Securtity deposit: $ 1.000
Terms & rules
Smoking allowed: No
Pets allowed: No
Party allowed: No
Children allowed: Yes
Cancellation Policy
In case of cancellation of the rental the following conditions apply More than 60 days before the rental date: free of charge Less than 60 days before the rental date: 20% (Total deposit) Less than 30 days before the rental date: 100% (Total rental amount In case of cancellation at short notice we will try our best to find an alternative date. Should we not be able to postpone the date at short notice due to the booking situation, you will receive a voucher with a validity period of 1 year.
Additional rules information
For bookings during the Christmas and Easter periods, a seasonal surcharge of 15% is levied. Securtity deposit will be blocked on the credit card on the first day of rental.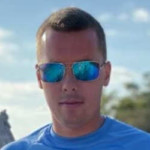 Languages

German, English
Verified Reviews - All reviews are from verified guests.