SOUTHWIND 2400 SD
5502 SW 12th Pl, Cape Coral, FL 33914, USA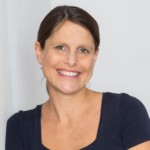 Type
Delivery/pickup optional / Deck Boat
Person capacity(max.)
8 > Passengers
Engine
200 HP Engine / 1 x
About this listing
One glace at the streamlined shape of the Southwind 2400 SD is enough to see: This boat delivers outstanding performance on the water. Its powerful 200 hp engine will quickly take you to Southwest Florida´s islands, and even choppy waves are no problem for this deck boat. At top speeds, the extra-tall windshield offers shelter from the elements – but can also be opened if you want to enjoy the ocean breeze.
In the bow, guests are welcomed by a multi-functional lounge area. Here, you can soak up the rays on two sunbeds – or sit next to your friends. 6 cupholders are available, and thanks to stereo speakers left and right, you can listen to your favorite music. In addition, there is an extendible ladder for easy access into the water.
Another lounge area is located in the stern, and the two cockpit seats are equally comfortable. These seats cannot only be adjusted in height, but also feature breathable backrests – a true blessing on hot days. At the same time, a bimini top protects guests in the cockpit and stern area from the sun.
With a length of 24 ft, the Southwind 2400 SD has enough room for 8 people – and their luggage. Ample space is created by a compartment that runs almost the full length of the cockpit. More storage space is found under the seats, and you can safely put your ice box under the sink.
Live availability and instant booking
Price Overview
3 days: $799 Single Fee
4 days: $999 Single Fee
5 days: $1,199 Single Fee
6 days: $1,399 Single Fee
7 days: $1,549 Single Fee
8 days: $1,699 Single Fee
9 days: $1,849 Single Fee
10 days: $2,049 Single Fee
11 days: $2,249 Single Fee
12 days: $2,449 Single Fee
13 days: $2,649 Single Fee
14 days: $2,799 Single Fee
Features
Amenities
Anchor
Depth finder
GPS
Stereo
Stereo AUX input
Swim ladder
Extras
Details
ID: 5955
Engine: 200 HP
Boat length: 24' FT
Check-in After: 9:00 AM
Check-out Before: 6:00 PM
Type: Delivery/pickup optional / Deck Boat
Construction Year: 2011
Manufacturer: Southwind
Model: 2400 SD
payment option: Credit Card
Securtity deposit: $ 1.000
Safety briefing included: Yes
Final cleaning included: Yes
Free Delivery/pick up included: No
Delivery/pick up possible for extra charge: Yes
Extra fee for delivery/pick up: $ 200
Possible delivery/pick up locations: Cape Coral
Tank policy: Get Full / Bring Full
Terms & rules
Smoking allowed: No
Pets allowed: No
Fishing allowed: Yes
Water sport allowed: No
Cancellation Policy
If the tenant cancels the contract up to 3 months before the beginning of the rental period. Forfeit the downpayment If the tenant cancels the contract up to 6 weeks before the beginning of the rental period, the cancellation fee is 50% of the rental amount. If the tenant cancels the contract up to 4 weeks before the beginning of the rental period, the cancellation fee is 100% of the rental amount.
Additional rules information
1. The Security deposit will be blocked on the credit card on the first day of the rental and will be cleared under the condition that there are no damages after your rental. 2. In the following periods we charge a surcharge of 25% on the regular price. 2021: Independence Day (7/3/2021 - 7/5/2021); Thanksgiving (11/22/2021 - 11/28/2021); Christmas/New Year (12/20/2021 - 1/2/2022) 2022: Spring Break (3/5/2022 - 3/12/2022); Easter (4/11/2022 - 4/24/2022); Memorial Day (5/28/2022 - 5/31/2022); Father's Day (6/19/2022); Independence Day (7/2/2022 - 7/5/2022); Thanksgiving (11/21/2022 - 11/27/2022); Christmas/New Year (12/19/2022 - 1/1/2023); This surcharge is calculated automatically in our online booking tool. So you will always see the final booking price plus taxes. 3. You will receive the boat with a full tank and you are obliged to return it with a full tank. For returns where the tank is not full, a service fee of $5/per gallon and a one-time fee of $50 will be charged. 4. The price includes safety briefing and standard final cleaning of the boat. 5. For an extra charge of $200 we offer you the possibility to have the boat delivered and picked up. We offer this service exclusively from a 2-day rental and for deliveries in Cape Coral. If you want a delivery you can select this in the booking process with the information of the delivery address.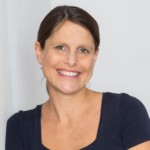 Languages

German, English
Profile Status

Not Verified
Verified Reviews - All reviews are from verified guests.