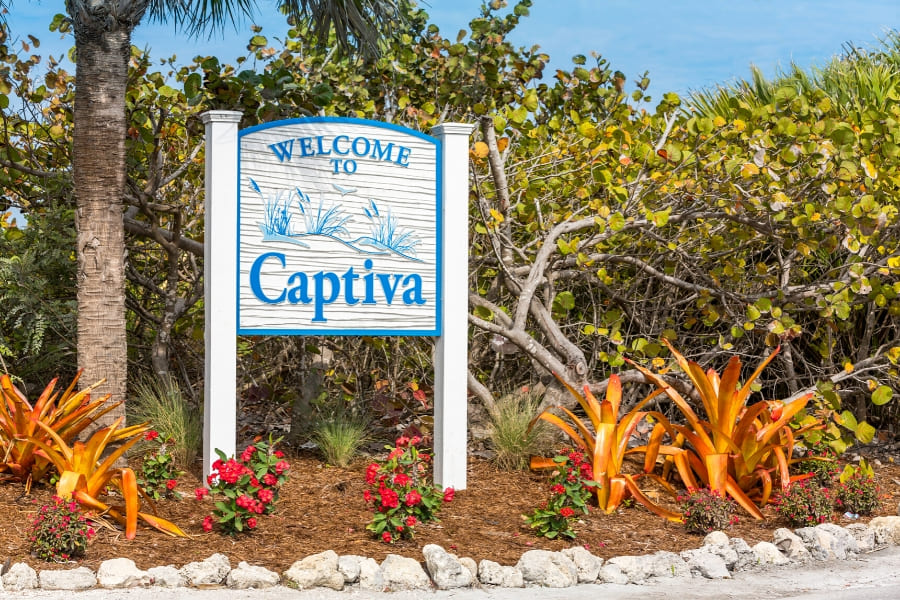 Scenic beaches lined with palm trees, charming wooden shacks and a quiet atmosphere await you on a boat trip to Captiva Island, Florida. As far from mass tourism as it gets, this place offers prime relaxation – no matter if you want to hit the beach, enjoy a refreshing Keylime Pie or browse the art galleries. At the same time, the Captiva´s coast is a haven for nature lovers and fishermen. With all this serene beauty, it is no wonder that so many celebrities come here for vacation.
Directions and Marinas for Boaters on Captiva Island
Thanks to its close proximity to the mainland, getting to Captiva Island by boat is no problem at all.
Only 25–31 miles separate the island from Cape Coral and Fort Myers. The best thing: Coming by boat will not only save you the toll fees, but also the search for a parking lot, which are in short supply on Captiva.
The following map will help you find your way around the island. The Captiva Island Map contains all the important sights, restaurants and accommodation options this vacation spot has to offer.
McCarthy´s Marina is the perfect place for a shore leave. This marina offers slips for boats of up to 24 feet – seven days a week. You can also store your boat overnight for 35 USD. Stylish T-shirts and bags are available at the Captiva Cruises gift shop.
Weather Captiva Island and best Travel Time for Boat Trips
The weather on Captiva Island is largely determined by South Florida's tropical climate. While the winter months are dry and warm, summer brings hot, humid conditions. In addition to heavy rainfall, there is also the chance of hurricanes between June and October.
If you are looking for pleasant conditions for boating, swimming and nature walks, the months of November to April are the best travel time for you.
You want to check the weather on Captiva Island before launching your boat? Then have a look at this webcam.
Do you want to know what the weather on Captiva Island is like during the year? No problem. This climate chart provides detailed information for every month.
Beaches on Captiva Island
The beaches on Captiva Island stretch for a whole 5 miles – enough for everybody to find their own private paradise. Arriving by boat comes with a huge perk: You can moor wherever you want, while motorists often have to search long for a parking spot.
Captiva´s beaches have one thing in common: They not only feature fine sand and crystal-clear water, but are also prime shelling destinations. In addition to colorful seashells, shark teeth and shiny Sand Dollars are washed ashore – the perfect souvenir for your loved ones at home.
Among the beaches on Captiva Island, two are especially noteworthy:
Allison Hagerup Beach Park
One popular public beach stretches on the central western coast: Alison Hagerup Beach Park is widely considered the most beautiful beach on Captiva Island and amazes with excellent cleanliness and unspoilt nature: Water birds soar above the palm trees, while dolphins and manta rays are spotted off-shore. Here, you will find colorful shells galore. All this pristine beauty makes up for the fact that there are no toilets and showers.
Located on the southern tip of Captiva is Turner Beach, the island's second public beach. The sand might be rather coarse, but Turner Beach amazes with its variety of colorful seashells. Toilets are available here, and fishing fans cast their rod on the pier. Dolphins are hunting for fish, too, and can be observed from the shore.
Tip: "Near the bridge the currents can get quite strong. Inexperienced swimmers should rather try their luck further to the north. Surfers, however, will find ideal conditions on the southern tip of Captiva Island."
Sights and Attractions on Captiva Island
Scenic beaches are not the only sights and attractions on Captiva. The island also features an interesting mix for art and history fans, nature lovers and fishermen.
For decades, the Island's lush nature has drawn in artists from all across America. If you want to admire their works, there is no better place than the 2 Island Gallery in the heart of Captiva. Not only paintings, but also photographs, jewelry and decorative pottery are displayed here. Of course, you can also buy these items and bring back a unique souvenir.
Captiva might be a small island. Its inhabitants, however, do have their own church. The Chapel by the Sea not only offers beautiful ocean views. With its white, wooden front, the building is also reminiscent of the "Old Florida" architecture. A visit is particularly worthwhile around Christmas, when the yard is beautifully illuminated by lights and a Christmas Tree.
Prior to the construction of the Sanibel Causeway, Captiva Island was a remote place only accessible by boat. If you want to experience this era, you should visit the History Gallery. This exhibition by the History Society was modeled after the interior of the Santiva, an old mailboat. Original photographs and interactive displays will tell you all about the island's former inhabitants: from the Calusa Indians to the European settlers and fishermen.
Do you want to go on a fishing trip? Then, Captiva´s coast is the right place for you. Situated in the north between Pine Island Sound and the Gulf of Mexico, Redfish Pass is a particularly worthwhile spot. This waterway not only attracts the omnipresent snappers. It is also teeming with species like snook, sheepshead and tarpons. Thanks to strong currents, Redfish Pass offers a challenge even for seasoned fishing fans.
Shopping Opportunities on Captiva Island
Big mall chains and supermarkets are not part of the shopping opportunities on Captiva Island, a place known for its charming, quiet atmosphere. However, the island's shops offer everything you need – and much more.
If there is one hotspot for shopping fans on the Island, it is Captiva Drive – namely its northern section in front of the South Seas Island Resort. Here, not only resort guests can browse the boutiques for new bikinis, sunglasses and shoes, or buy souvenirs and toys. There is a beauty salon right next to the stores, and at Starbucks you can get your daily dose of caffeine.
This food store in the heart of Captiva is ideal if you want to be self-sufficient. At the Island Store you can purchase everything from canned goods, vegetables and herbs to sun screen and hygiene products. The store is surprisingly well-stocked, and prices are not overly expansive considering the island location. At the adjacent fish store you can buy fresh specialties like Crab Cakes, which are in high demand and sell out fast.
If you just want to browse different stores, you should visit the Captiva Village Square. Here you will find everything from clothing, hats and sunglasses to fridge magnets, balls, post cards and other souvenirs, as well as toys for children. The shopping center is located just 270 yards north of McCarthy´s Marina – perfect for a little shore leave.
From November to April, the Farmers Market at the South Seas Island Resort offers fresh produce from the region: seafood, meat, cheese, homemade dips and smoothies, as well as flowers and soap. Here you can also buy handmade jewelry. The market is held every Tuesday.
Restaurants on Captiva Island
Captiva Island features restaurants for every taste – whether you like it casual or elegant. The Island is the perfect place to try the "Floribbean Cuisine" with its unique blend of American and Caribbean flavors.
Captiva Island Bubble Room
The Bubble Room restaurant next to McCarthy´s Marina is known for its festive Christmas Decoration all year round. But Santa Claus, Rudolph and Co are not the only reason to dine here. At the Bubble Room you can enjoy hearty burgers, crispy chicken and pineapples filled with shrimps. The variety of cakes is reason enough to throw any diet plan overboard.
Doc Ford´s Rum Bar & Grille
The fishing trophies on the wall say it loud and clear: At Doc Ford's Rum Bar & Grille fish and seafood fans have come to the right place. Here, the fresh catch is served in many different ways: from spicy buffalo shrimps to classic Clam Chowder New England style and Mediterranean Paella. Meat lovers should try the tender steaks and ribs, and the sandwiches filled with fish, chicken and lobster are a popular lunchtime choice.
No vacation in Florida would be complete without trying the state's most famous dessert – now a popular dish all around the USA. For the refreshing cake made with lime juice and condensed milk, there is no better place on Captiva than the Keylime Bistro in walking distance to McCarthy´s Marina. The menu also features savory options like burgers, sandwiches, fish dishes, seafood and Mexican tacos. Thanks to its casual atmosphere, the bistro with the toucan is ideal for families.
You are looking for an upscale restaurant where you can moor your boat? You want to enjoy beautiful ocean views while dining? Then, the Green Flash on Captiva´s east coast is perfect for you. This restaurant not only amazes with its elegant style. The menu is ripe with mouthwatering specialties like crab-filled grouper, oysters, smoked salmon and stone crabs. The extensive wine list leaves nothing to be desired, either. But if you fear going bankrupt, rest assured. The prices are more than fair considering the restaurant's location and ambience.
Accommodation Options on Captiva Island
Captiva Island features accommodation options for every taste – whether you are looking for a family-friendly hotel, a beach resort with many amenities or a vacation home directly by the water.
Tropical flair under palm trees, swimming pools and close proximity to the beach – these are only some selling points of Captiva´s hotels.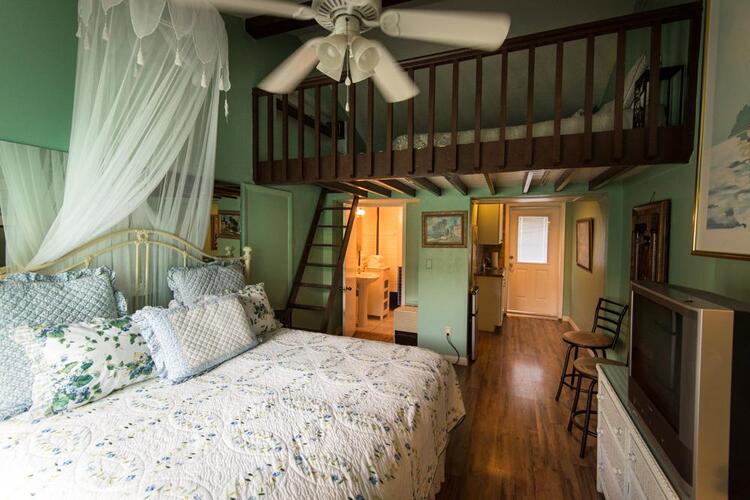 If you are looking for a medium-priced place to stay, you cannot go wrong with the Captiva Island Inn. This 3-star-hotel in Captiva´s heart is located only 330 yards from the beach and offers free sun chairs and umbrellas. In addition to spacious rooms and suites, the Inn features a swimming pool with jacuzzi, a bar and delicious breakfast options. The romantic and secluded "Love Shack" is particularly popular with couples.
Jensen's Twin Palm Cottages & Marina Resort Thanks to its own boat slips, the Jensen´s Twin Palm Cottages & Marina Resort mainly attracts hobby skippers looking for some rest and relaxation. At the same time, the lush palm trees and gardens provide the perfect backdrop for nature lovers. Up to 4 guests can stay in the cottages that come fully equipped with kitchen, TV and roofed patio. In addition, the resort features barbecue areas, a private beach and a fishing pier.
Beach Resorts on Captiva Island
If you value high-class service, a plethora of fun activities and direct access to the beach, you should check out the following beach resorts on Captiva Island: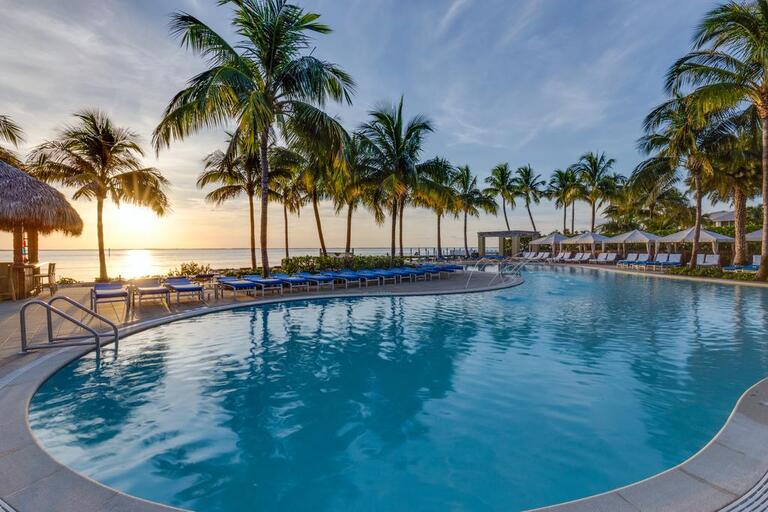 The South Seas Island Resort in Captiva´s north amazes with its long list of amenities: Thanks to 6 restaurants, 3 swimming pools and 7 tennis courts you could spend your entire vacation here without feeling bored. And this is only the tip of the iceberg: In addition to on-site childcare, a gulf club and a spa, there are kayaks for rent, a gym, and a prime location directly at the beach. When it comes to spending the night, you have many options: from double rooms to luxurious villas with 2 bedrooms and beautiful ocean views. Skippers will love to hear that the resort features a marina for boats of up to 120 feet.
Tween Waters Inn Island Resort & Spa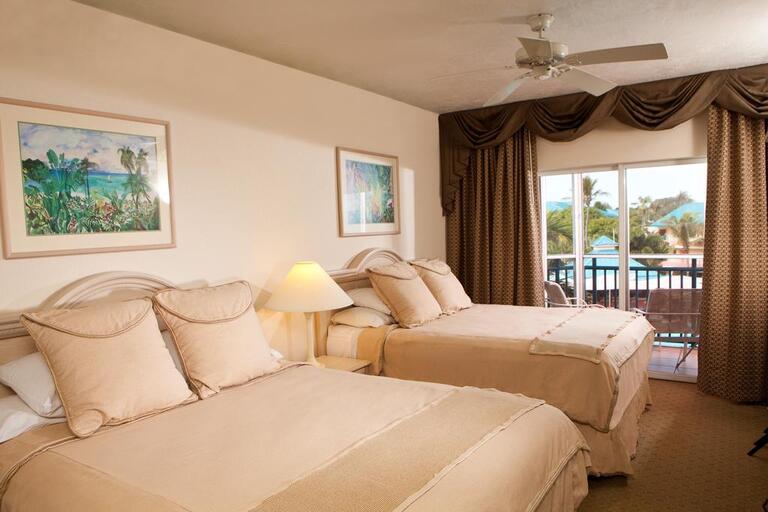 Another popular accommodation option for boaters is the Tween Waters Inn Island Resort & Spa. Its marina can accommodate boats with a length of 100 feet overnight, for a reasonable price. Afterwards, you can relax in your beautifully designed cottage, swim in the pool or rent kayaks and Jet Skis. Little guests will love the inflatable boats called Shark Rides. A whopping 7 restaurants, bars and cafés cater to all culinary desires.
Vacation Homes on Captiva Island
Guests who value their privacy cannot go wrong with a vacation home on Captiva Island.
Plenty of space for big groups, a large pool and idyllic gardens – these are the main selling points of Vacation Home 1.
Boaters who want to moor right next to their temporary home should have a closer look at Vacation Home 2.
Vacation Apartments on Captiva Island
If you like it a bit smaller than a vacation home, you should rent a vacation apartment on Captiva Island. Here you will find everything you need and enjoy a maximum of privacy.
Vacation Apartment 1 is known for its cozy vibes and the quiet location. In the kitchen you can prepare meals for your whole family. There is also a roofed pool if you want to go for a swim.
Spacious, tastefully decorated rooms await you at Vacation Apartment 2.
Captiva Island is an exclusive vacation spot, so there are no cheap motels on the island (yet). However, crossing the Sanibel Causeway you will reach Sanibel Island, where budget-friendly accommodation options are available. We can wholeheartedly recommend the following motels: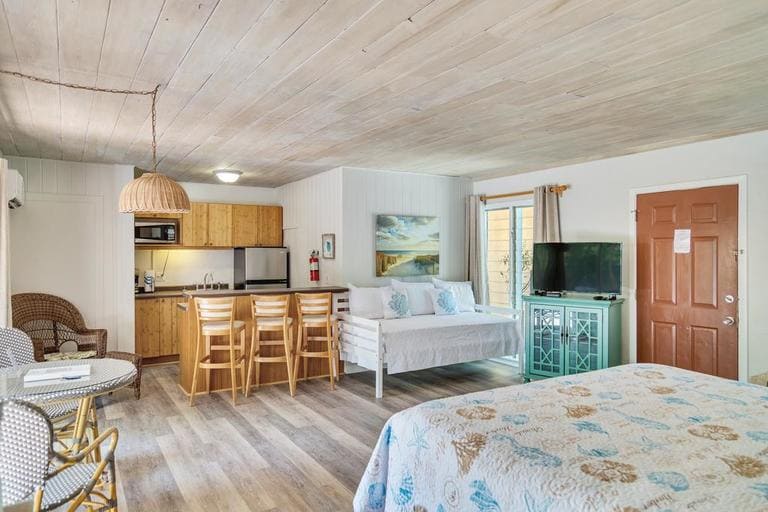 Located just a 10 minute walk from Sanibel Marina are the Parrott Nest Cottages: a down-to-earth motel with excellent cleanliness, quiet surroundings and friendly service. What is more, the cottages are situated right next to the Lighthouse Café, a popular breakfast place on Sanibel Island.
Tropical Winds Beachfront Motel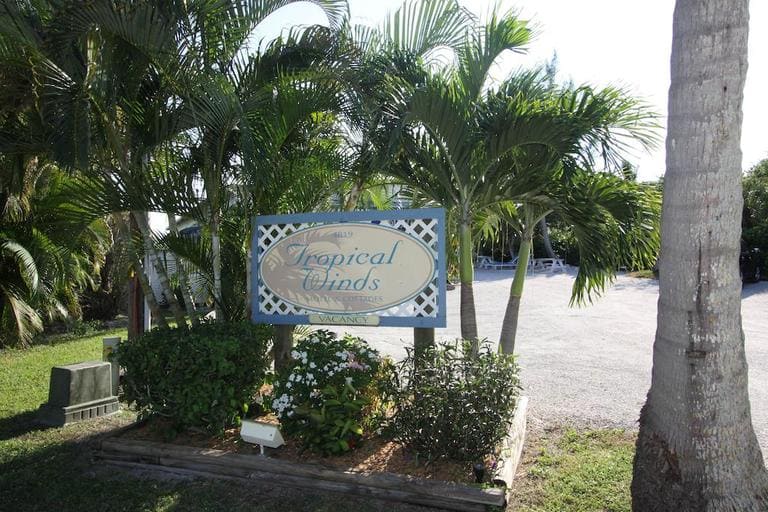 Spacious bungalows for 3–8 persons await you at the Tropical Winds Beachfront Motel and Cottages. Every cottage features flat screen TVs, a terrace and a grill. The beach is only a 5 minute walk away. Alternatively, go for a swim in the huge outdoor pool. Thanks to its remote location, this motel is perfect if you are looking for some deep relaxation.
You have not found the accommodation option you want?
Then just have a look here!
Captiva Island FAQ – Frequently asked Questions
Which hotels in Captiva Island are good for families?
Thanks to on-site childcare and many fun activities, the South Seas Island Resort is particularly family-friendly. Another popular hotel for families is the Tween Waters Inn Island Resort & Spa.
What are the best hotels on the beach on Captiva Island?
If you do not want to walk far to the beach, we can recommend the South Seas Island Resort and Jensen´s Twin Palm Cottages & Marina Resort.
What are the best romantic hotels on Captiva Island?
The Captiva Island Inn is very popular with newlywed couples. Its secluded "Love Shack" cottage offers a maximum of privacy.
How many vacation rentals are available around Captiva Island?
Despite its small size, Captiva Island features 20 rental agencies. The vacation homes and apartments are located all across the island, but the area near McCarthy´s Marina offers the most choices.
Is Captiva Island expensive?
Captiva Island is still one of Florida's well-hidden gems and far from mass-tourism. Therefore, the costs for hotels and resorts are slightly higher than on the mainland. However, there are budget-friendly restaurants, and you can buy food at fair prices at the Island Store.