Drivers License for Boats Florida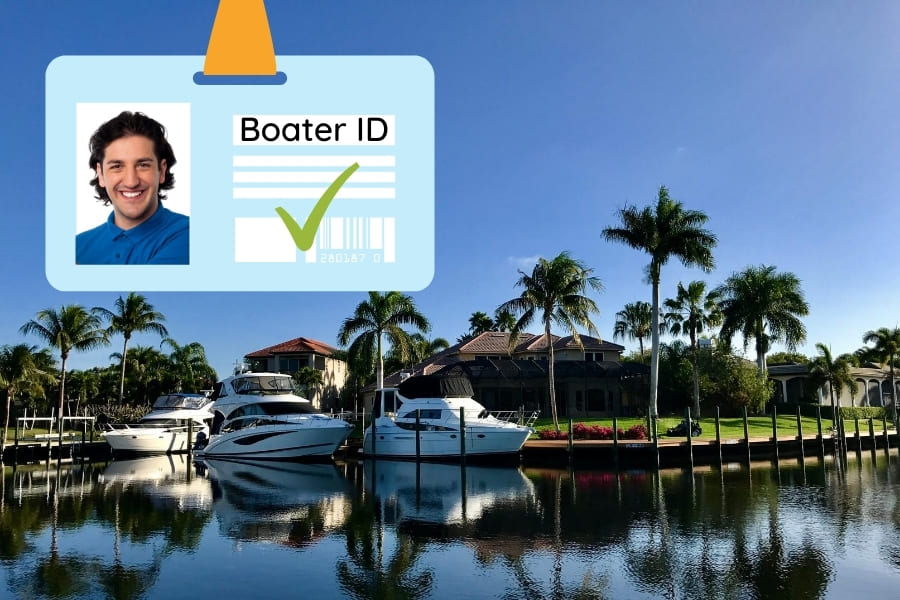 You want to explore the waterways of the Sunshine State, but do not have a drivers license for boats? In Florida, this is no problem – provided that you were born before January 1988. In this case, your driver's license is sufficient.
However, all others are lucky, too: Getting your drivers license for boats in Florida is not difficult at all. In this article you will learn how you can fulfill your dream of boating.
Drivers License for Boats in Florida – Procedure and Regulations
In the following paragraphs, we will tell you everything about the procedure and regulations for your drivers license for boats in Florida – from the right provider and the exam to the validity of your license.
To be 100 % precise, there is no such thing as a "drivers license for boats" in Florida. What you need instead is the so called "Boater Safety Education ID Card" (short: Boater ID) that is issued by the Fish and Wildlife Conservation Commission. However, this ID card serves as a license, so do not be confused when both terms are used synonymously.
Luckily, getting the Boater ID is far easier than getting your driver's license: Taking driving lessons, registering with an agency or completing a practical exam is not necessary. Instead, the procedure only involves an online course and a written exam.
There are many providers that offer the drivers license for boats in Florida. Which one you choose is up to you. The only important criterion is that the provider is licensed by the Florida Fish and Wildlife Conservation Commission. We recommend the following provider. It is very inexpensive and easy to use:
The costs for an online course and the written exam are 30 USD on average. However, prices range between 15 and 50 USD, depending on the provider. Expensive courses mostly feature premium materials as well as many illustrations and training videos. The BoatUS Foundation offers the course for free – but only for US citizens.
The online courses are not particularly lengthy and can be completed in 3–4 hours. Most courses are valid for 3 months. In this time span you have to complete the course units and take the exam.
The exam includes about 70 questions. This may sound a lot, but due to the multiple choice design, you can get away with guessing. What is more, you will take the test online without supervision – so nothing stops you from looking at your course materials. You can find example questions here.
If you can answer 80 % of the questions correctly, you have passed the exam. Congratulations, you are now the proud owner of a drivers license for boats in Florida.
The good thing is: If you fail the exam, you can retake it as often as you want. You only have to keep in mind that the course expires after a certain amount of time – mostly 3 months. If you miss this deadline, you will have to pay for the course again.
First, your provider will send you a written confirmation that you have passed the exam: the Temporary Boater Education Certificate. You will receive this certificate via email, so that you can print it out. It serves as a temporary license until your Boater ID arrives via mail, so make sure you give the course provider your correct address.
The Boater ID is now your license for all boats in Florida. You should always have it on board together with your passport, in case the police or coast guard stops you.
The Boater ID has an unlimited period of validity and does not have to be renewed – except of course, if you commit an offense on the water and have to undergo safety training. Please note: Unlike your Boater ID, the Temporary Boater Education Certificate expires after 90 days. Then, however, your real ID card should have arrived by mail.
Travel times tool for boaters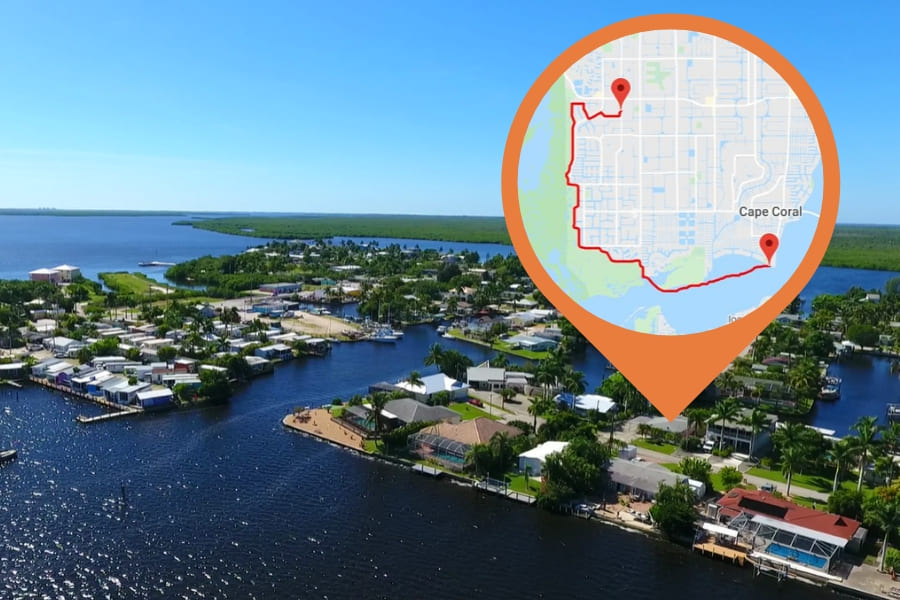 You want to know how long you need for your planned boat trip? Then let us show you the travel time with our new boat tool.
Drivers License for Cars in Florida – a quick digression
As you can see, you can drive a boat without a real license in Florida. But what about cars?
The good news is: You can use your national license in Florida for up to 6 months, so you do not have to get an international driver's license. Having one can come in handy, though, if you want to visit states with different regulations. In addition, some car rentals want to see an international document.
Please keep in mind: The international driver's license is ONLY valid together with your national driver's license. This is because it is not a license per se, but only a certified translation of the original document.
Of course, you are only allowed to operate the vehicles included in your national license.
Drivers License for Boats in Florida FAQ –

Frequently asked Questions
Getting your Drivers License for boats is the first step. However, there are more things to keep in mind before you head towards open waters.
Which Boats can I drive with my Boater ID?
The Boater ID is mandatory if you want to drive boats with 10 HP or more. There is no cap, however. The license is valid for all kinds of vessels: from relatively tame pontoon boats to high-powered Bowriders and Yamaha sport boats.
Is there a special Jet-Ski license?
No, there is not. Most Jet-Skis start at 100 HP. Therefore they are included in the boats that you need a Boater ID for – or a driver's license, depending on your date of birth.
Can I rent a Yacht in Florida with my Boater ID?
Yes, the Boater ID allows you to even rent a high-powered ocean-going yacht. What is more: Many boat rentals will want to see a confirmation of your safety training before letting you rent their yacht as a beginner.
What happens if I drive without a Drivers License for boats in Florida?
If you are caught boating without a license in Florida, you will likely have to pay a fine. For the first offense, the fine is 50 USD. If you are caught a second time, it is 250 USD. From the fourth time on, you owe the state a whopping 1.000 USD for each offense.
How old do I have to be to drive a Boat in Florida?
The minimum age for boating in Florida is 14 years. All persons younger than that are not allowed to drive, even if they possess a valid Boater ID. Everybody who wants to rent or rent out a boat must be at least 18 years old.
Tip: Not every passenger has to undergo safety training to drive the boat. If you are 18 or older and own a Boater ID, you can let other persons (14+) operate the boat. This is particularly interesting for groups and families.
How old do I have to be to rent a boat in Florida?
Even though the law in Florida allows you to drive and rent a boat when you're 18 years old, most boat rentals will not give you a boat until you're 21.
How do I lose my Drivers License for Boats in Florida?
Boating might promise a lot of freedom. However, Florida's waters are not extralegal
grounds. If you do not heed the traffic laws, you might have your license revoked. For
instance, this can happen if you:
drive under the influence of alcohol or drugs
violate the speed limit
commit a hit and run
illegally enter a safety/security zone
damage signs, markers or buoys
let persons under 14 drive the boat.
You have not found the right kind of accommodation now?
Then just have a look here.