HURRICANE SD 2200
3637 Del Prado Boulevard South, Cape Coral, FL, USA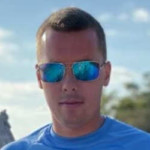 Type
Delivery/pickup optional / Deck Boat
Person capacity(max.)
12 Passengers
Engine
250 HP Engine / 1 x
About this listing
You want to reach Southwest Florida´s islands and beaches in a fast and comfortable manner? Then, the Hurricane SD 2200 is the right boat for you.
Thanks to a 250 hp engine made by Suzuki, you can enjoy raw power on the water – while also benefitting from the intuitive and agile handling that Deck Boats are known for. Because of this, the SD 2200 is perfectly suited for beginners. GPS and depth finder allow for easy navigation, protection from the sun is guaranteed by a bimini top, and the cockpit offers plenty of space for you and your "first mate".
Speaking of space: Hurricane is a master when it comes to efficiently using every inch on this 24 ft long vessel. Adjacent to the cockpit, you will find two sitting areas for passengers to relax – no matter if they want to lay down or enjoy a drink at the picnic table. Cupholders are available, and thanks to stereo speakers, you can listen to music everywhere on deck.
Are you looking for a refreshing dip in the water? Then, you will love the stern-side swim platform. There is a ladder for easy access to the water.
In addition, the Hurricane SD 2200 features large compartments. You can easily store your luggage under the seats or the cockpit. An extra-compartment houses your ice box under the sink, which is equipped with a freshwater tab.
This boat provides space for up to 12 people. To ensure a particularly comfortable ride, however, we recommend setting off with a maximum of 10 passengers.
Extra Services
4 days: $1,199 Single Fee
5 days: $1,399 Single Fee
6 days: $1,599 Single Fee
7 days: $1,749 Single Fee
8 days: $1,949 Single Fee
9 days: $2,149 Single Fee
10 days: $2,349 Single Fee
11 days: $2,549 Single Fee
12 days: $2,749 Single Fee
13 days: $2,949 Single Fee
14 days: $3,099 Single Fee
Details
ID: 7180
Engine: 250 HP
Boat length: 24'FT
Check-in After: 8:30 AM
Check-out Before: 5:30 PM
Type: Delivery/pickup optional / Deck Boat
Construction Year: 2016
Manufacturer: Hurricane
Model: SD 2200
payment option: Credit Card
Securtity deposit: $ 1.000
Safety briefing included: Yes
Final cleaning included: Yes
Free Delivery/pick up included: No
Delivery/pick up possible for extra charge: Yes
Extra fee for delivery/pick up: $ 200
Possible delivery/pick up locations: Cape Coral
Tank policy: Get Full / Bring Full
Terms & rules
Smoking allowed: No
Pets allowed: Yes
Fishing allowed: Yes
Water sport allowed: No
Additional rules information
1. The Security deposit will be blocked on the credit card on the first day of the rental and will be cleared under the condition that there are no damages after your rental. 2. In the following periods we charge a surcharge of 25% on the regular price. 2021: Independence Day (7/3/2021 - 7/5/2021); Thanksgiving (11/22/2021 - 11/28/2021); Christmas/New Year (12/20/2021 - 1/2/2022) 2022: Spring Break (3/5/2022 - 3/12/2022); Easter (4/11/2022 - 4/24/2022); Memorial Day (5/28/2022 - 5/31/2022); Father's Day (6/19/2022); Independence Day (7/2/2022 - 7/5/2022); Thanksgiving (11/21/2022 - 11/27/2022); Christmas/New Year (12/19/2022 - 1/1/2023); This surcharge is calculated automatically in our online booking tool. So you will always see the final booking price plus taxes. 3. You will receive the boat with a full tank and you are obliged to return it with a full tank. For returns where the tank is not full, a service fee of $5/per gallon and a one-time fee of $50 will be charged. 4. The price includes safety briefing and standard final cleaning of the boat. 5. For an extra charge of $200 we offer you the possibility to have the boat delivered and picked up. We offer this service exclusively from a 2-day rental and for deliveries in Cape Coral. If you want a delivery you can select this in the booking process with the information of the delivery address.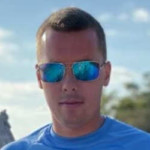 Languages

German, English
Verified Reviews - All reviews are from verified guests.